Fairs, Conferences,
Open Air events...
Transportation services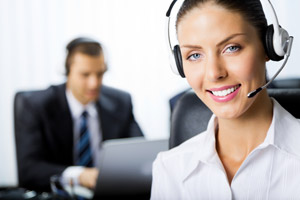 Fairs, Conferences, Open Air events
and much more
You are organizing and planning a fair or an event and you need a discreet and reliable partner for the transportation of your customers, business partners, artists or guests? Then the Kolarevic Ltd is the right partner for you. Our years of experience in passenger transport are the guarantee that your transfer will pass without any problems-with us you are on the go. Regardless of whether you require transportation from the airport, orit is about the transport of VIP guests, our drivers are at your service.
At the very beginning of the planning of events that you are organizing you can rely on our years of experience-our team will provide support in the planning of transportation and transfer. Together we will develop a plan of transport for your event. With the help of our partners we can offer almost any combination of vehicles for transportation, whether it is about exclusive stretch limousine or mini-bus. On the day of your event our dispatcher is available on site, so we are always ready to quickly respond to any possible problem or situation.
Our service includes:
- Shuttle transportation & transport by minibus in Münster and surroundings
- 24 hours at your service
- Transport planning
- Planning the accompanying program: restaurant, catering and event locations
- Welcoming the VIP guests at the airport

Fair shuttle transportation
During the year there are numerous important regional and international fairs in Münster. And here we are at your service with our fair shuttle transportation. It is important to bear in mind that our availability during large fairs is limited, so please contact us in advance.

Our service includes
- Fair shuttle transportation by limousines and mini-buses
- Transportation from the airport
- Transfer from hotel

Company Meetings
From meeting to meeting with our reliable driver. Use our transportation service for the management of your company or for your guests. Regardless of whether the meeting is in Münster, or the Ruhr area, you arrive reliably and on time. You just sit back-we will take care of everything else!

Our service includes
- drivers service
- drivers who speak more than one language
- transportation directly from the seat of your company, airport or hotel
- availability of our drivers on site around the clock
- free internet access
- refreshments and daily newspapers available

More than transportation - We give you ideas for your event or parade
Münster is a favorite location for various happenings and large events. Regardless of whether it is the festival in the port or Eurocity-festival, use our service of additional program planning, not just planning trips in the beautiful surroundings of Münster, but also restaurants, catering, and location for your event. You have our support to make your event a memorable and unusual experience.
VIP- artists and tours
Especially in the field of show business we offer a comprehensive service for safe transportation according to the needs of artists. Our team of experienced drivers will take care of transport of your artists and bands, regardless of whether it is a guest appearance on radio or television, open-air event or concert. Our team will ensure that transportation is perfect so your artists could reach the target destination rested, safe and on time.
Our employees ensure that you always get an exclusive service, with discretion and without problems.

Our VIP services - for artists and tours includes:
- Shuttle transportation & transport by minibus in Münster and surroundings
- 24 hours at your service
- accompanying tours
- Hotel booking
- Event planning
- and much more ...

With our comprehensive service, your artist can concentrate only on the essentials. Do you have more questions? Please do not hesitate to contact us at any time.
Transfer to your golf-club
Kolarevic Ltd. offers a private transfer service to the golf course. Whether you are alone or in a small group, with our special vehicles we will take you not only to the nearest airport, but also to every golf course of your choice. Our service of shuttle -transport is particularly suitable for day trips. Our drivers will take you to the desired golf courses and back-we will gladly prepare a special offer for you.

Our services include
- shuttle transportation for golfers with vehicles with a large storage space
- transport from Golf Club
- day trips to the golf course of your choice